Di Morelli Retinol Serum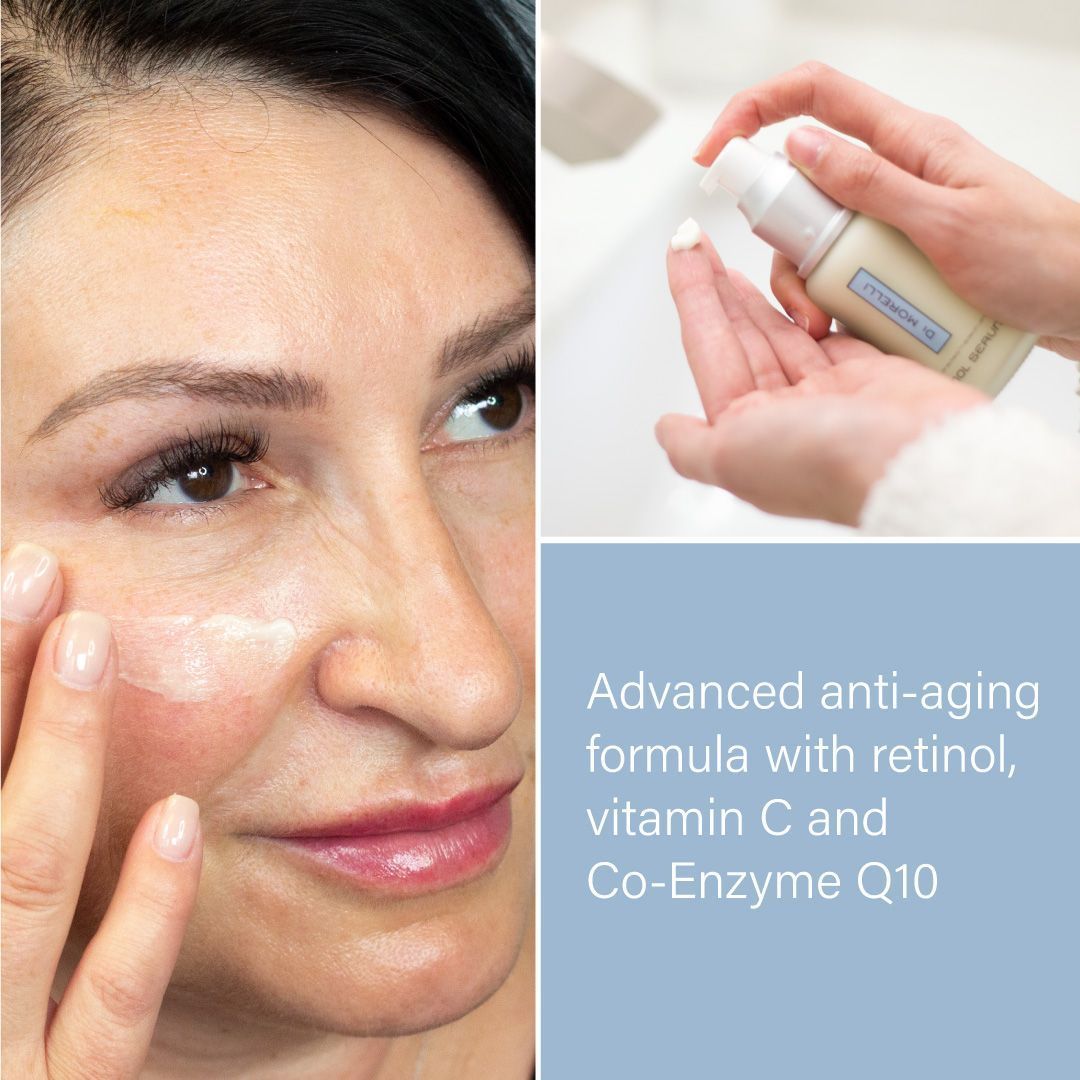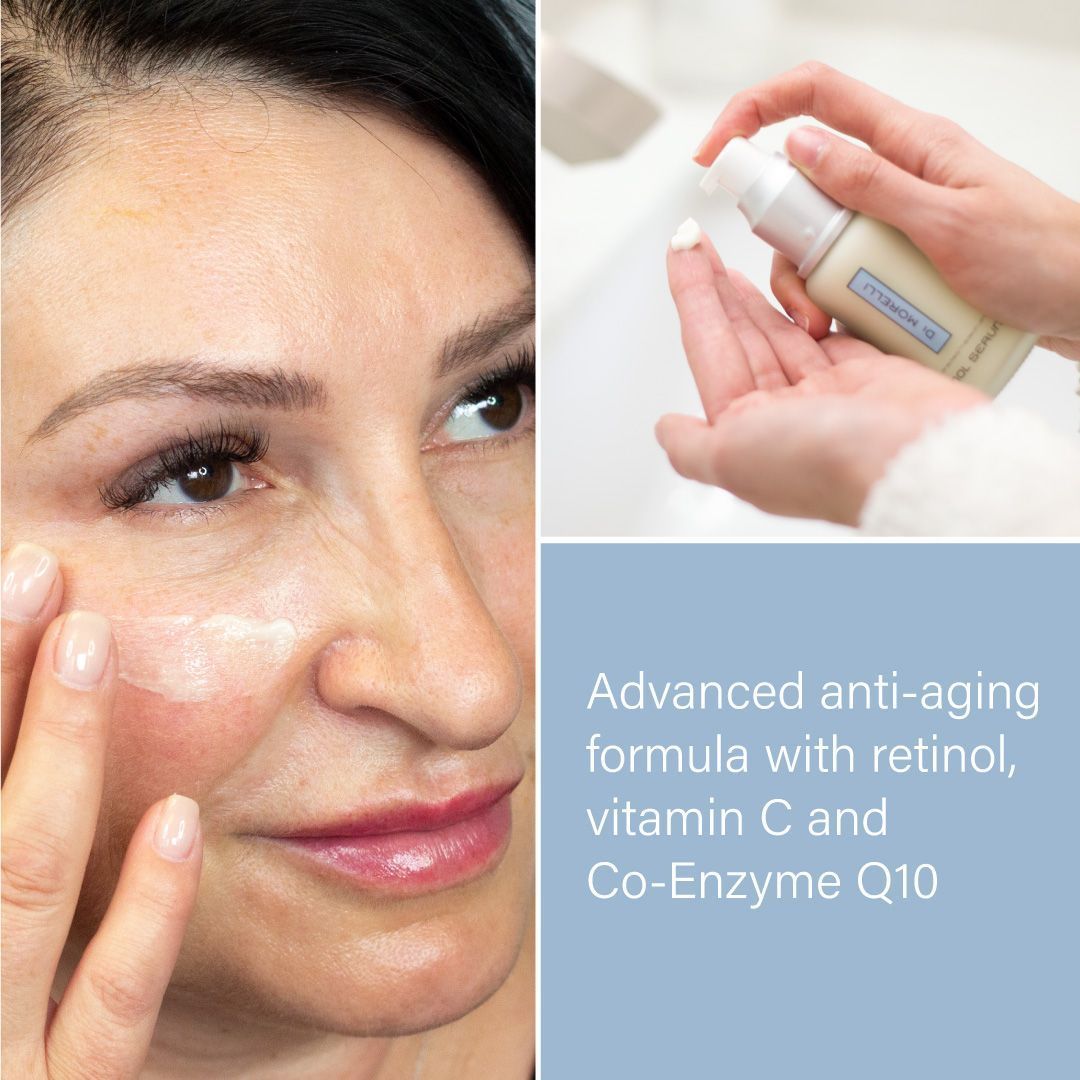 Di Morelli Retinol Serum
This advanced anti-aging serum contains Retinol, Vitamin C and Co-enzyme Q10.
This serum can be used on a nightly basis to promote youthful, radiant skin.
Improves wrinkles and texture, stimulates collagen, and lightens hyper-pigmentation (brown spots).
30 mL / 1.0 fl.oz
** Please limit sun exposure and apply sunscreen while using Retinol Serum and for at least week afterwards. Do not use Retinol if you are pregnant, lactating or if you are planning to become pregnant.
Limited Availability
KEY INGREDIENTS
RETINOL
A form of Vitamin A that is converted to retinoic acid in the skin. Stimulates collagen and elastine to minimize the appearance of fine lines and wrinkles. Increases cell turnover, smoothes texture and evens skin tone.
SODIUM ASCORBYL PHOSPHATE
A stable, water-soluble derivative of ascorbic acid.
UBIQUINONE
Also known as coenzyme Q10 (Co Q10), it is a vitamin like, fat-soluble substance present in all human cells.
BISABOLOL
Is an active plant extract derived from German Chamomile.